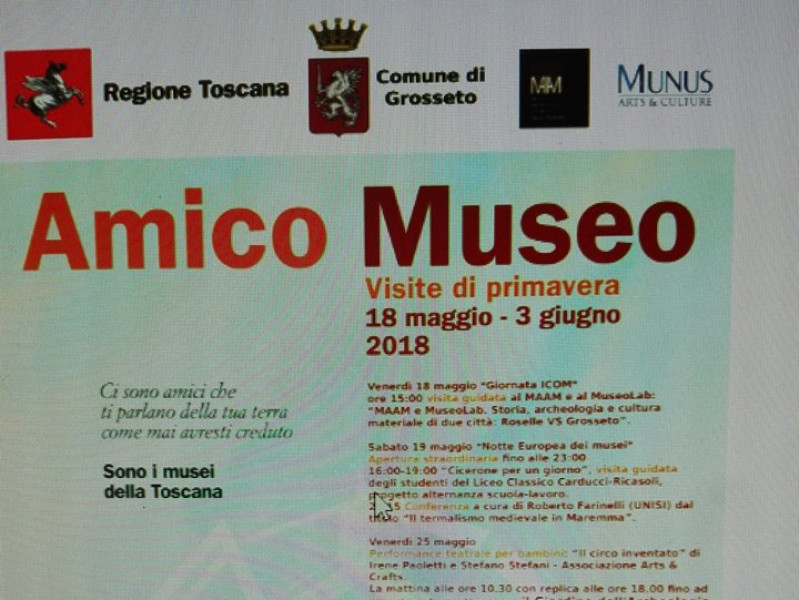 Also this year the Archaeological Museum of Maremma adheres to the initiative of the Tuscany Region "Amico Museo 2018".
From May 18 to June 3, the MAAM will open the doors of the Museum to guided tours, extraordinary night openings, conferences, theatrical performances for children.
Friday, May 18 at 15:00 guided tour of the MAAM and the MuseoLab: "MAAM and MuseoLab: history, archeology and material culture of two cities: Roselle Vs. Grosseto" by the staff of the Museum;
Saturday 19 May from 16:00 to 19:00 "Cicerone for a day". Guided tour of the Museum by the students of the Liceo Classico Carducci-Ricasoli (project alternating school-work); at 21.15 pm conference by Roberto Farinelli (UNISI) entitled "Il termalismo medievale in Maremma".
On the occasion of the European Museum Night, the Archaeological Museum will extend the opening of the Saturday until 11.00 pm.
Admission is free.