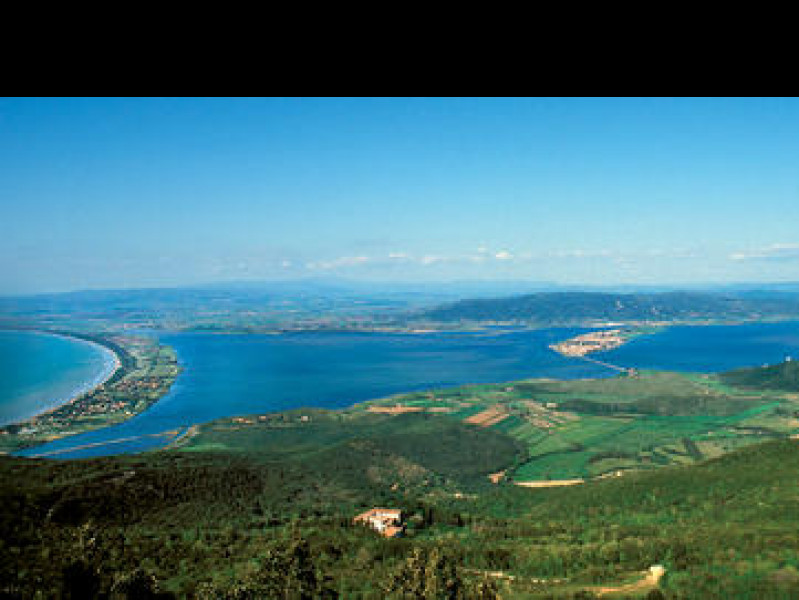 The Tombolo della Giannella is a strip of land about 6 km long and an average width of just over 300 meters, which goes from Monte Argentario to the mouth of the river Albegna. It is located in the municipality of Orbetello for all its extension and is washed by the Tyrrhenian Sea to the north west and by the Lagoon of Orbetello di Ponente to the south east.
Its formation is due to the debris contributions of the river Albegna, tributary of the Tyrrhenian Sea. The sandy beach, which extends along the entire length of the tombolo and is sheltered from the sirocco winds, is a destination for summer tourism. The waters are shallow.
The tombolo is crossed longitudinally by the SS 36, which can be accessed from the Via Aurelia near Albinia.
It is conventionally divided into the areas of Santa Liberata, near Monte Argentario and where there is the village of Giannella, Lido di Giannella, in the central part and Saline, near the river Albegna.
It is cut by two artificial channels (the Buckle and Nassa channels) built to ensure the supply of seawater to the Orbetello Lagoon.