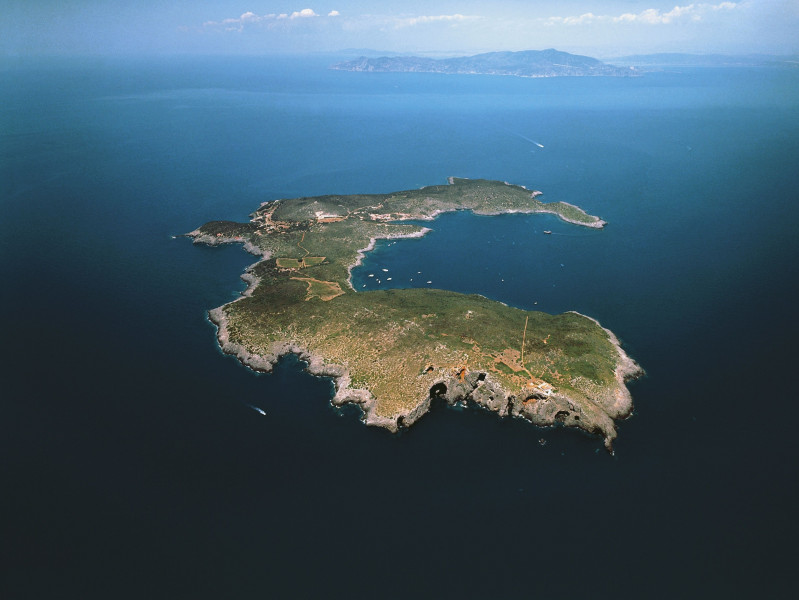 Greek people called it Artemisia, Romans called it Dianium, celebrating Diana, the goddes of the moon, due to its half moon shape. Giannutri is small, made by limestone and its cliffs are jagged and full of caves. Its coasts go down deep in the water, becomeing a kind of beautiful showcases for the varous and particular see habitat: sponges, corals, anemones and so on.
The island profile looks like a cockscomb because of the four hills composing it, which do not overcome 80 mt of highness. Many species of birds live stantially on the island: corsican gull, herring gull, cory's shearwater are only some of the birds liveing on the island, but you can see migratories species too in autumn and spring. Numerous and various are also butterflies: the queen of the island is, without any doubt, corbezzolo crysalis.
Poepole who want to visit Giannutri may choose between many possibilities: the archaeological site of Villa Domizia, or the many paths going inside the protected area of the natural park ( in this case we must be guided by an environmental guide of the park). You'll have only spoiled for choice.