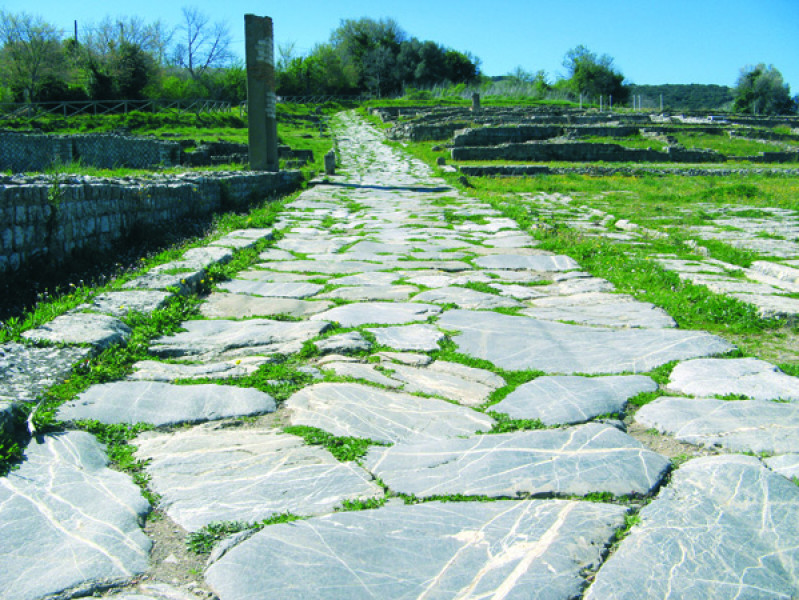 Archaeological remains, medieval castles, churches, abbeys and villages scattered throughout the territory testify to the ancient origins of this land, where different cultures have contrived to meet and integrate in a perfect architectural harmony.
Inhabited since prehistoric times, from the 8th century BC onwards the territory of Grosseto witnessed the rise of Etruscan civilization. Skilled craftsmen and merchants, the Etruscans created an advanced civilization that left considerable traces. Not far from Grosseto lie the remains of two of the most ancient and powerful Etruscan towns: Roselle and Vetulonia.
The Romans also left traces of their domination here which are found, together with those of the Etruscans, in the famous Roselle Archaeological Park, which definitely deserves a visit.
In the Middle Ages it was the Aldobrandeschi, a family of Lombard origin, to govern most of the territory, dotting it with graceful soaring towers, castles, citadels, defensive walls, and villages in harmony with the charm of the territory. Then it was the Medici and Hapsburg-Lorraine's turn to leave traces of their passage, in works like the well-preserved city Walls of Grosseto and the great land reclamation works that moulded a once desolate territory into a land fit for human habitation, while respecting its geomorphological characteristics. Etruscan necropolises like Vetulonia and Sovana, and Roman colonies like Cosa, are other renowned tourist attractions in Maremma. Ultimately, there is no village or town in this territory that doesn't offer the visitor the sudden spectacle of ancient remains like forts, citadels, cathedrals, monasteries. Artefacts and findings from Maremma's past are also safeguarded in the numerous art museums, archaeological museums and ethno-anthropological museums, now united in the Provincial Network "Musei di Maremma", starting from the Archaeological Museum and the Natural History museum in Grosseto.